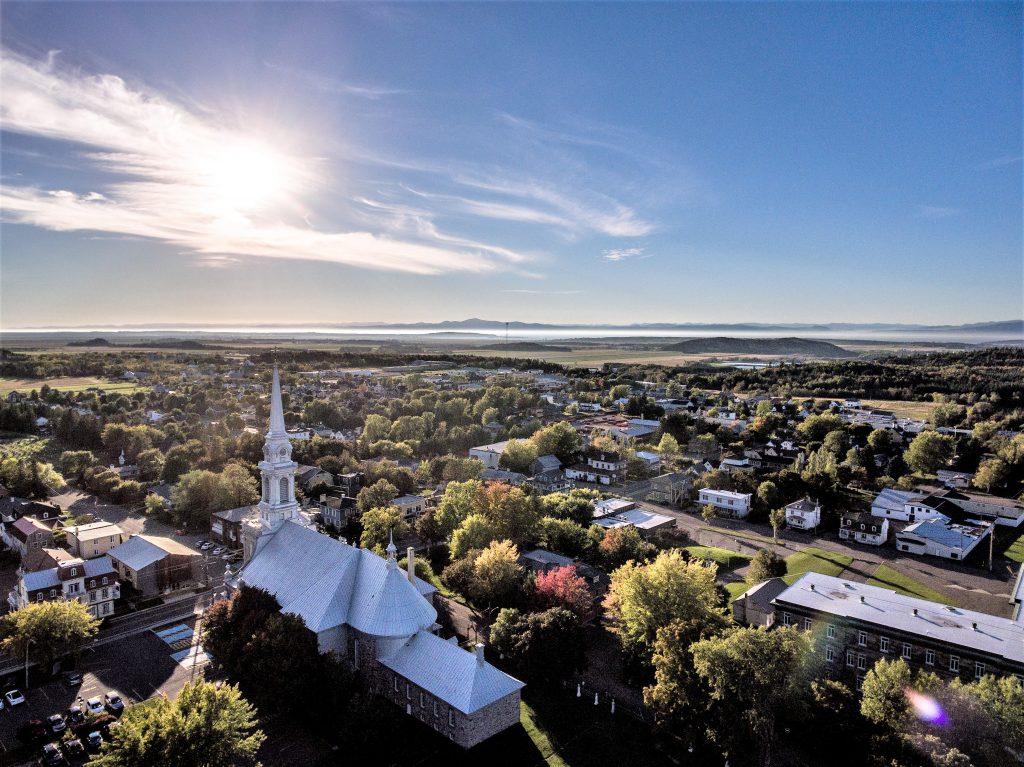 Next Normand gathering in Saint-Pascal de Kamouraska
As we announced in the previous issue of the review, the next reunion of the Normand families will take place in Saint-Pascal de Kamouraska in the beautiful region of Bas-du-Fleuve on Friday September 10 and Saturday September 11. The event will be subject to the evolution of the Covid-19 pandemic in Québec.
In order to track the progress of the activity, we invite you to visit the Association's website (famillesnormand.com) or our Facebook page (facebook.com/normandamerique). Here is an outline of this gathering:
Friday, September 10th
Based in Saint-Pascal since 1857, La Compagnie Normand's senior management will welcome participants from 1:30 p.m. under a tent set up on the company's property. A guided tour of the facilities will be given into small groups. Upon the groups' return, refreshments, courtesy of our hosts, will be served to visitors.
In order to share our traditional community meal, participants will be invited to arrive at 6:00 p.m. at La Poissonnerie Lauzier, a restaurant located in Kamouraska (www.poissonnerielauzier.com/bistro.html).
Saturday, September 11th
On Saturday morning, participants will move to the friendly village of Saint-Pacôme. We will meet at the St-Pacôme Golf Club which offers very attractive facilities. The Association invites participants to come and share a first coffee starting at 9:00 am. After the usual greetings and morning exchanges, we will briefly hold our general meeting. The organization committee is planning a farewell brunch on the club site.
Afternoon activities are left to the discretion of the participants. Golf enthusiasts will be able to compete in a friendly « 9 hole ». For all the others, the countless tourist attractions of the region will surely delight them. Everyone plans the rest of their getaway according to their interests. 
Here are some websites that might interest you:
In order to allow the Association to hold this reunion at no cost, the participation fee for this reunion has been set at $10 per person. We ask that you confirm your participation as soon as possible in order to facilitate the planning of the community dinner and Saturday brunch.
Suggestion for accommodation
Motel des Mariniers (18 rooms) 36, ave Morel, Kamouraska      418-492-1651
Motel Le Martinet (22 rooms) 120, Rte 230 O., La Pocatière      418-856-3904
B & B : http://www.tourismekamouraska.com/hébergement
We look forward to meeting you or seeing you again.
Your Committee